This week I received something fabulous in the mail!
I stumbled upon Janice MacLeod's
Paris Letters
sometime in December 2012. It took me a while to understand what the project was about, and when I did understand, I fell in love! It combines so many of my favourite things in this world:
•
Paris
•
Watercolour paintings
•
Snail mail
•
Did I mention Paris?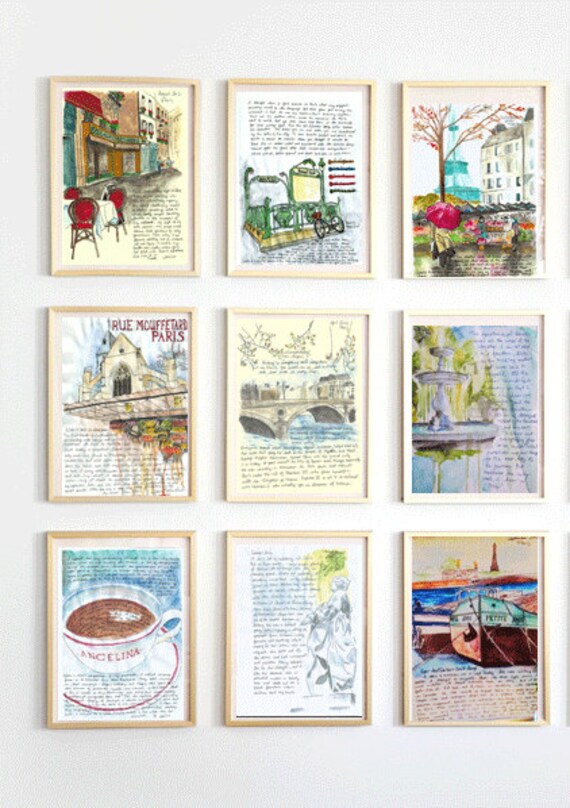 In a nutshell: Every month, Janice paints something. You can see examples of her beautiful aquarelles above (If only I could paint that beautifully... I would never ask for anything else again!) She writes a letter on it, copies this painting to all her subscribers, adds each of the subscriber's names on them to personalize it and mails it with a pretty stamp.
If you, like me, would love to receive a breathtaking piece of art from Paris (oh, how I love Paris), you can subscribe at
Janice's Etsy page
. You can subscribe for 1, 3, 6 or 12 months, and the prices vary from 7,70€ to bit under 60 € for the whole year (that's less than 5 euros per month!). There's also a special subscription called
Paris Love Stories
, which offers a year-long glimpse to the tragic, beautiful or scandalous happenings of the City of Love.